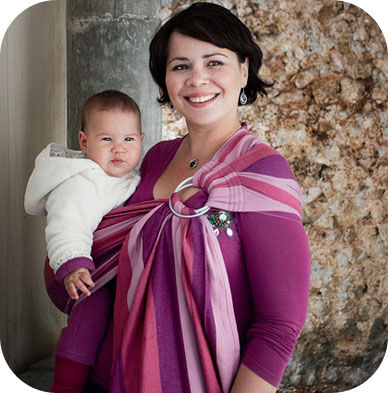 In the 'Special offer' category we offer wraps with small faults. Wraps have some irregularities which were made during weaving.These faults do not disturb using the wrap. Often it is hard to see them after the wrap is tied. The amount of discount depends on fault's size.
The sling is recommended for children up to 12 kilograms.
NATI Ring Sling is ca. 2 metres long.