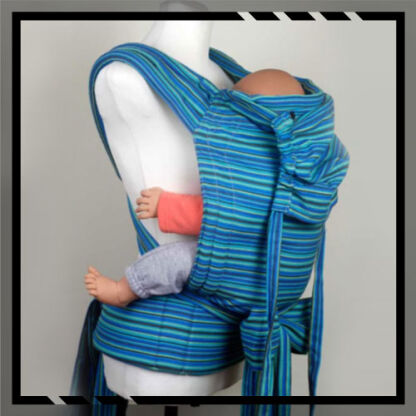 Fabrics are dyed and woven only in European Union according to the rigorous ecological certificate.
You can carry your baby at the front and at the back.
The carrier include attachable hood.
Recommended for children from 7 kg (15 Ib) to 20 kg (44 Ib) and older than 4 months of age.
The shoulder straps and waist straps are approximately 2,2 meters long
Carriers are made of Natibaby fabrics.
Comfortable for both - parent and child.
panel sizes:
 
Baby
Standard
Toddler
width
43cm
(16,93")
48cm
(18,90")
54cm
(21,26")
height
39cm
(15,35")
42cm
(16,54")
45cm
(17,72")
Permissible error of measurement +/- 2cm (0,79")