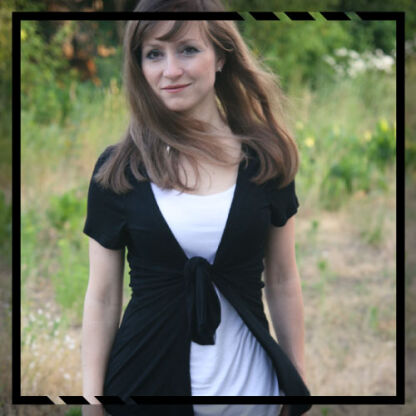 NATI Style Collection 
Tops for nursing while babywearing
and more...
Why should I choose NATI Style nursing tops?


Many breastfeeding mothers have a feeling they are poorly dressed. Tops they wear are stretched and pulled up and down dozen times a day, so they tear and bag out quickly. Moreover, showing your post-pregnancy belly every day might not make you feel very comfortable. When put on top of sleep deprivation, post-hospital trauma and troubles with body shape, this might make young mothers feel that they lost some of their good looks because of the baby. That is why it is the perfect time you should treat yourself to some elegant clothing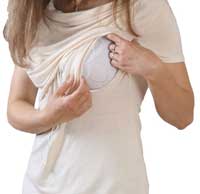 NATI Style collection for breastfeeding moms is a set of stylish nursing tops with convenient opening located right next to your breast that allow discreet breastfeeding without the need to pull up the top from the waist
Fabrics and styles perfectly fit the figure of a breastfeeding mom. Post-pregnancy belly is not flat right away; and if you were wasp-waisted your waist needs time to get back in shape. Stylists suggest such ladies should choose loose-fitting cuts at waist, but emphasize narrow figure under the bust. Soft fabric and loose fit will cover any imperfections and highlight the best looking parts of your body.... 
For many years empire style bodice are most popular at prestigious fashion shows all over the world. Such cut looks well even on those of us that do not have a perfect figure.
NATI Style tops are made of materials certified with Oeko-tex standard 100, have a nice feel, are soft, breathable and do not crease easily.
NATI Style tops fabrics and cuts are exceptionally universal. They are perfect if matched with elegant skirt, as well as with just regular blue jeans. They are fit for any occasion.
And what is very important: almost every babywearing mom dreams about breastfeeding her baby in a wrap or sling. Very often, lack of proper clothing is the problem. In order to breastfeed, you have to dig the top out from under the firmly tightened wrap and put it back later on.
NATI Style Collection is a perfect solution allowing you to breastfeed in a sling and/or wrap.