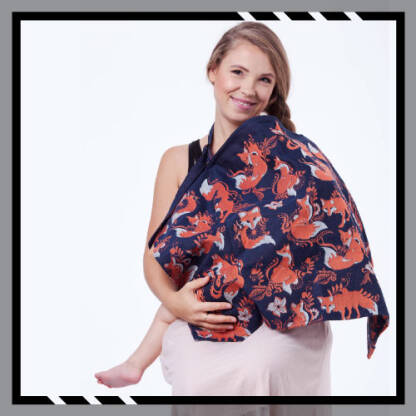 Breastfeeding in public inconvenient ?
Breastfeed your baby with a chic nursing apron NatiCover that offers privacy and style.
Nursing Apron NatiCover  for breastfeeding in public is made from our beautiful Natibaby wraps. This nursing cover is 60x85cm, large enough to ensure full coverage. Two inside pockets let you hold a pacifier, breast pads, tissues or whatever you need while nursing.
There's no need to keep holding out your cover to see your baby. Our slightly stiffened neckline allows you to keep eye contact with your baby, while your both hands can support the little one.
The neck strap is adjustable, so you will be able to fit it to your needs without worrying about not covering up or to be exposed.  You can feed your baby with peace of mind.