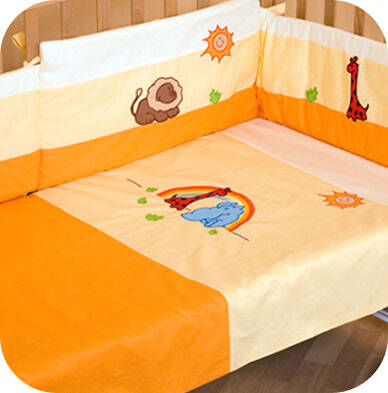 5 pieces set includes :

1. Inner pillow (40 X 60 cm)
2. Quilt (100 X 130 cm)
3. Pillowcase with zipper (40 x 60 cm)
4. Quilt cover with zipper (100 x 130 cm)
5. NATIBABY bumper pad was designed having your baby development in mind. Older babies are often unsettled while asleep, changing position, stirring, and bumping against the bed cod bars. Standard bumper pads are not enough then. NATIBABY bumper pad is designed so that you can protect the whole inside space of the bed cod with just two of those bumpers.