Appearance of a parent with a child cuddled with a baby carrier or wrap is touching experience. Also, what we feel when watching the performances of dancing mothers with children in wraps and baby carriers cannot compare with anything!
IMAsivo2019 - Love, dance and cuddle
In May 2019, the dance film of the mam group from Bielsko-Biała and Zabrze was qualified to the fifth edition of the international competition #IMAsivo2019. We supported the girls from the beginning of preparations, we helped to buy beautiful costumes, we provided them with a full range of NATIBABY baby carriers and wraps.
Something suitable for everyone
We were delighted with this wonderful initiative. For the participants we have prepared a whole range of wraps and carriers so that they could choose the right ones for their children. We all have our own liking and needs. Some children feel comfortable in a traditional buckle carriers, others feel great in a high position in the Onbuhimo baby carrier, another group feels safe and comfortable in a wrap. We can carry our child can on the back, on the hip or in the front, in a wrap cross carry, the simple rucksack-carry or other type of carry. There are many possibilities.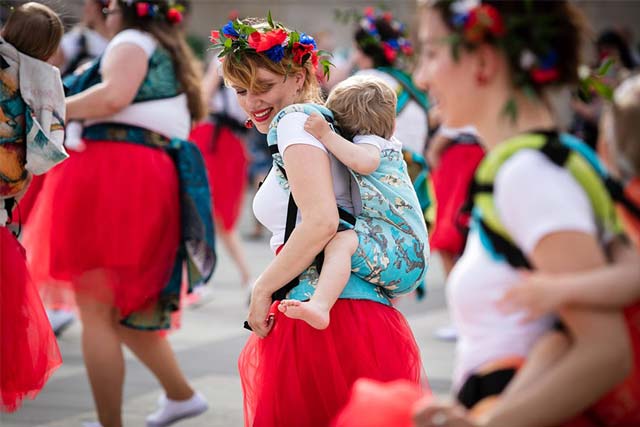 Photography by NEW PHOTO ZONE
Third place !!!
In great emotions we waited for the results until late evening because the competition was settled in Mexico. We all kept our fingers crossed for our heroines. And they did it! The Polish group won the jury's heart with their commitment, charisma and smile and danced their third place in the world! This is the triumph of motherhood, joy and babywearing! Watch a fantastic video from this event and relive it with us again:
https://www.youtube.com/watch?v=XvRFFHi9h-s&fbclid=IwAR3U_xmPlNTEHvQ7aJWC8aWDwUEaFAaVFAEK2RJ-NkBp3AI9SYzXFzSfx34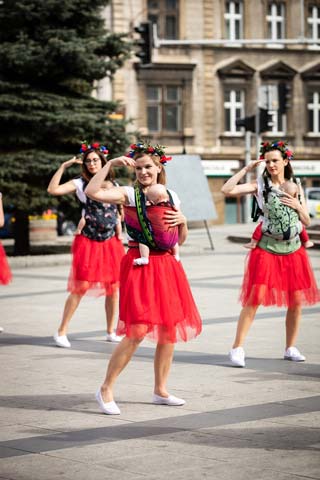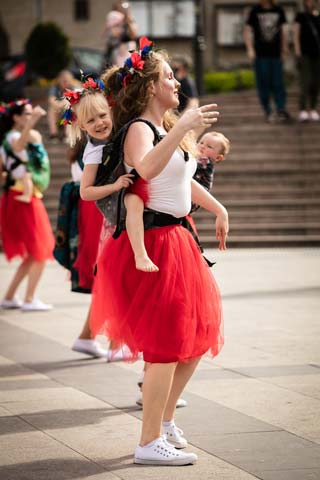 Photography by NEW PHOTO ZONE
In the group, strength
Polish mothers have shown that cooperation and support of each other gives amazing results, because unity is the most important thing. They have the strength to act that their children give them. Baby wraps and baby carriers help them in everyday childcare, but also in realizing their passions. These moms are a great inspiration for us and for many other women in the world. We are very happy that we could participate in it.